DMADA Trail Essentials Pouch: Black MultiCam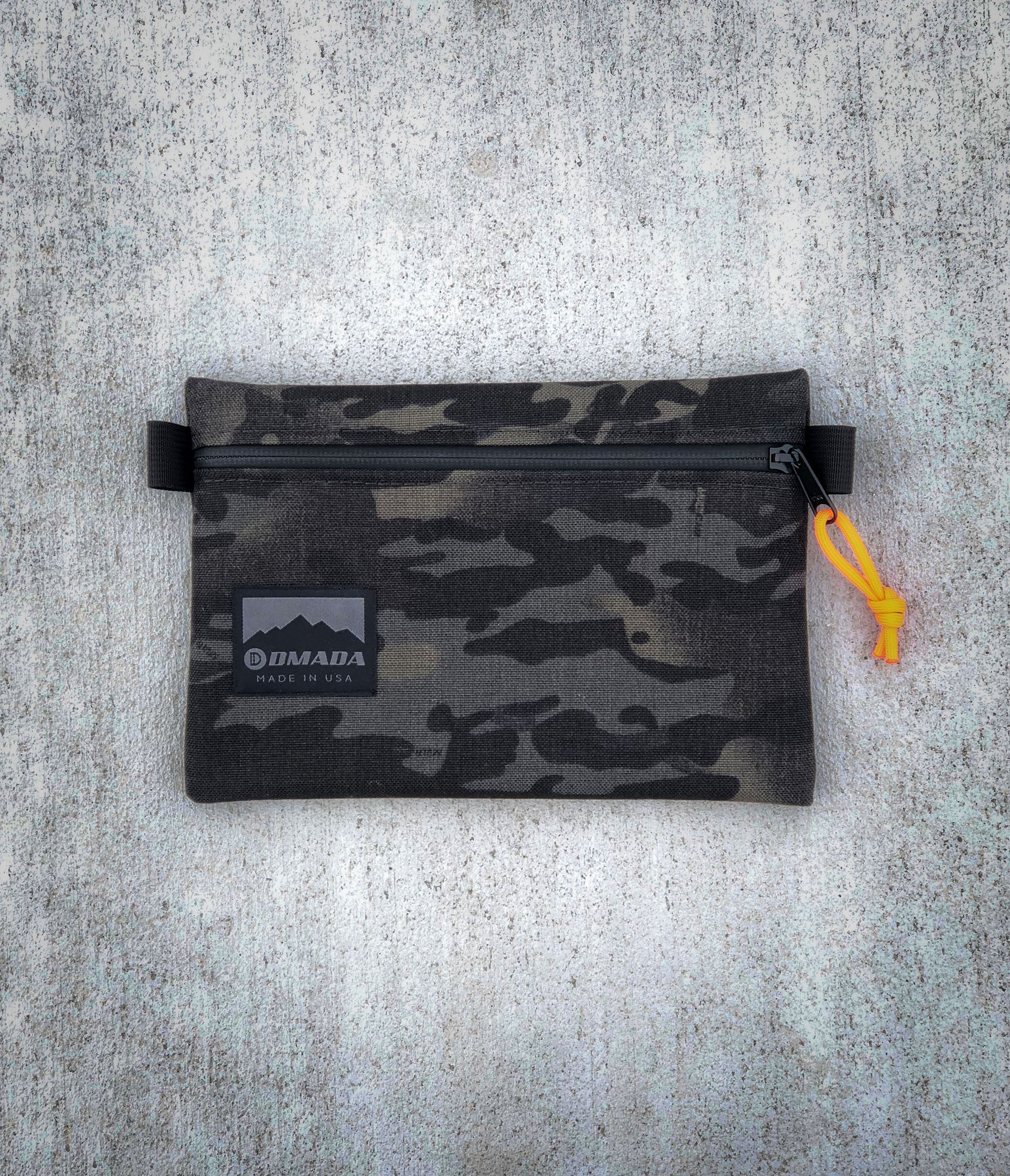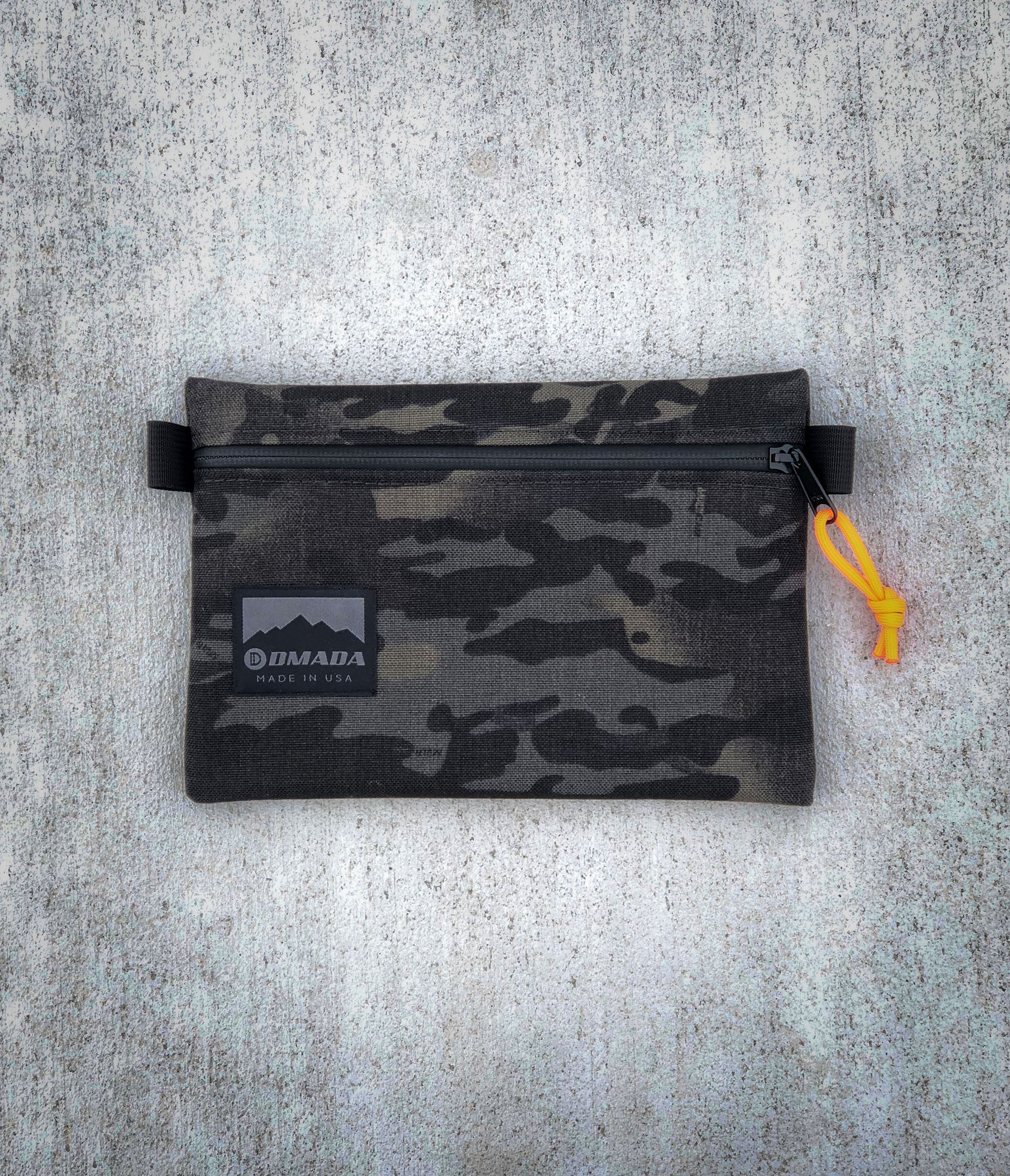 DMADA Trail Essentials Pouch: Black MultiCam
Keeping all the small items that come with us on a ride organized, protected and off the bottom of our panniers or tank bag is important. Those small items can also be expensive and critical to keeping things working properly. From batteries, cords, memory cards to that spare o-ring, bolt, lever or even your snacks... the DMADA Trail Essentials Pouches keep everything clean and where you left it. Available in 3 sizes in Black MultiCam™ with hi-viz orange liner and zipper pulls.
DMADA Creative is an upstart brand based in Boise ID. Adam Dick has a spark for something more. Something that is his own. Punching the clock as a machinist by day, handling family obligations in the evening and sewing into the early morning. Building a brand from scratch, one bag, one shirt, one hat, one patch at a time. We can relate to that and we choose to support Adam and his family's dream. Sure we could have sourced the same product for pennies on the dollar overseas. But that's not the point. As a matter of fact, we encourage you to buy something from him directly. Maybe you don't like the Trail Essentials Pouches colors that we carry. He has other colors available on his site. Check them out: https://www.dmadacreative.com/
Be sure to check out the Veterans Back 40 Adventure Trail Essentials Pouch in the standard MultiCam™. The profits from the VB40A TEP are going to help support VB40A's efforts. NOTE: The Black MultiCam™ TEP is not a part of this fundraising effort.
Specs:
Handmade in Boise Idaho with USA sourced materials

YKK Aquaguard zippers with 550 paracord pulls

1000D Cordura® heavy duty urethane coated nylon

Highly durable, mildew, rot, and water resistant

Abrasion Resistant

Fully lined, hi-viz orange 420D pack cloth interior

Webbing attachment loops
Sizes:
Mini (6" X 4") $13.00

Medium (8" X 5") $17.00

Large (9.5" X 6") $21.00

Weight: Mini 0.8oz | Medium 1.8oz | Large 2.6oz
Origin: